What's
ENGINEER FRIENDLY CITY?
Together with engineers this new initiative aims to create a city
that makes it easier for engineers to work, live and learn. About
ENGINEER's
COMMUNITY
With a large number of major enterprises and SMEs, workshops for engineers are
frequently held in Fukuoka where a vibrant community of engineers are also created.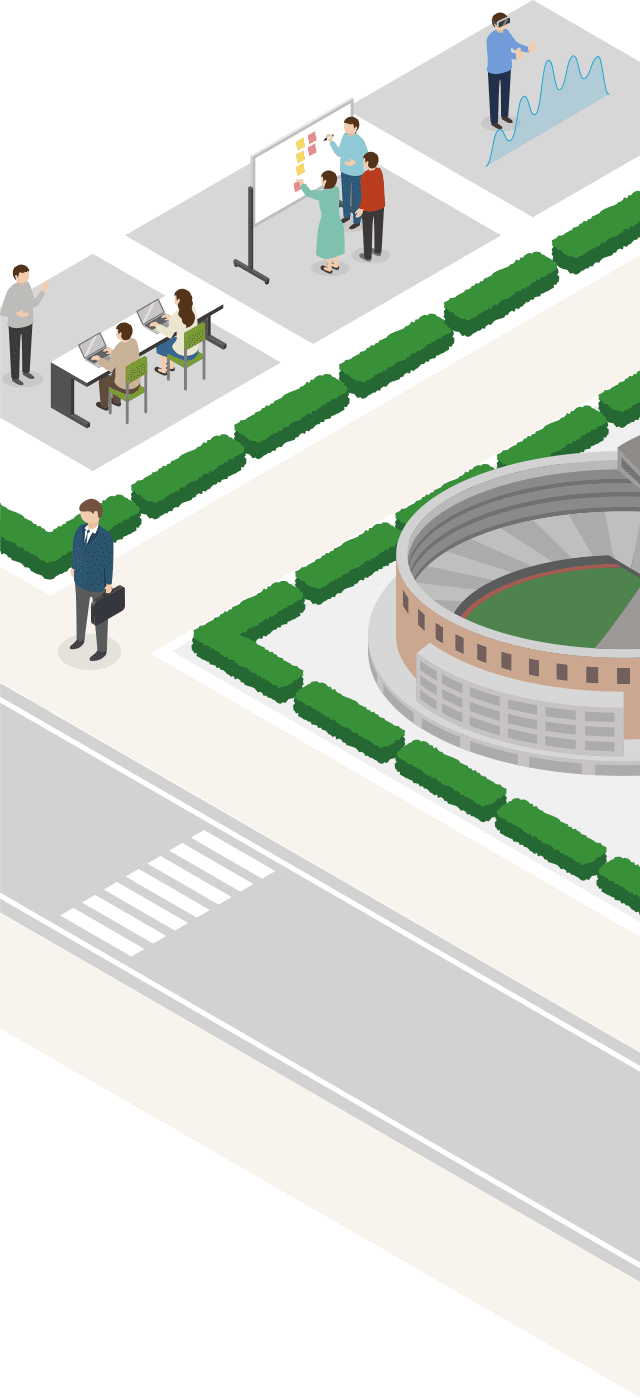 EVENT CALENDER
Workshops and networking events for engineers are frequently held in Fukuoka City.
The atmosphere is always very friendly and casual so even if it's your first time, please feel free to join!



ENGINEER
FRIENDLY CITY
FUKUOKA
SUPPORTERS
Stress-Free Life!
Convenience of Commuting
Average time to get to school or work on weekdays.(The average one-way commute time)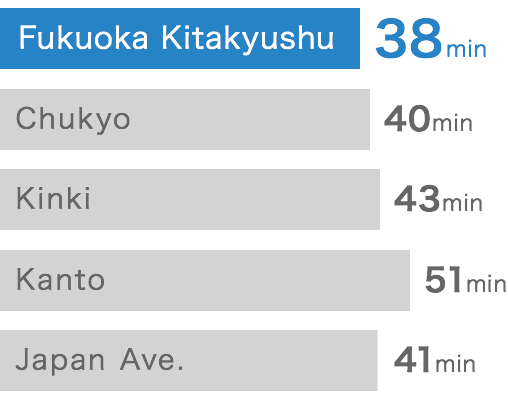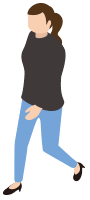 No1 in terms of percentage
of young people who want
to start a business!
*Aged 25 to 34
No1. For three straight years!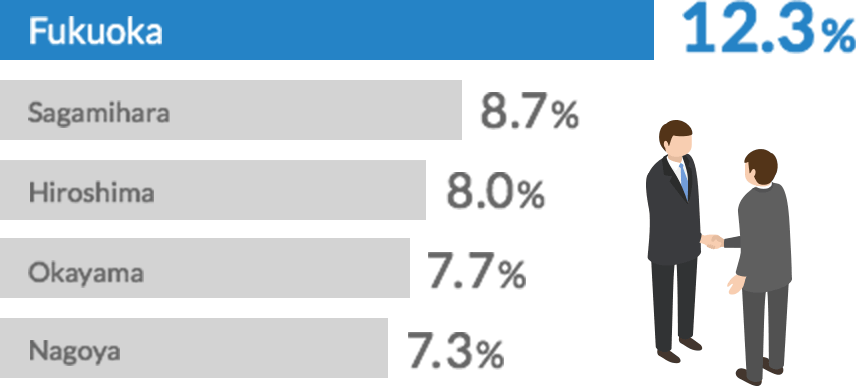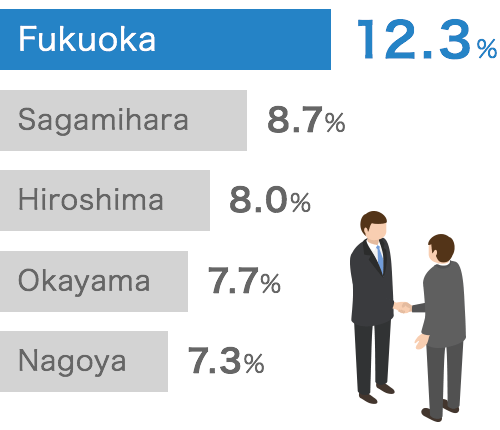 Fukuoka, this city has a
lot of potential!
Ranking of city growth potential of 100 cities
in Japan (2017)